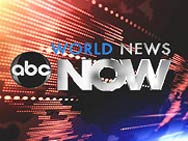 Concert Will Feature All-African Lineup to Complement Live 8 Concerts


ABC News Now, the 24-hour news channel, will provide live coverage of the "Africa Calling" concert in Cornwall, England, from 8 a.m. until 6 p.m. ET (2 p.m. until midnight GMT) on Saturday, July 2.


"Africa Calling," organized by musician Peter Gabriel, will feature an all African lineup of performers and is part of the Live 8 concert series designed to raise awareness of poverty in Africa. The Live 8 concerts are taking place on the same day in London, Paris, Berlin, Rome, Toronto, Tokyo, Johannesburg, Moscow, Scotland and Philadelphia.


Gabriel, along with Senegalese musician Youssou N'Dour, will host "Africa Calling," and the concert will include African performers such as Maryam Mursal, Salif Keita and Thomas Mapfumo.


ABC News Now is the first-of-its-kind 24/7 streaming news channel launched by ABC News in March 2003. Available to nearly 30 million Internet homes, ABC News Now delivers live breaking news events, hourly news briefs and original reports from ABC News correspondents.It is available through an ABC News On Demand or RealNetworks' SuperPass subscription and for AOL members in addition to Comcast.net, SBC Yahoo! DSL, and Bell South FastAccess DSL customers. ABC News Now is available to an increasing number of wireless consumers as well. ABC News Now is Channel 4 on the TV lineup available in approximately 24,000 Walt Disney World hotel rooms in Orlando, Fla.


Michael Clemente is executive producer of ABC News Now. Executive producer for music at ABC INC is David Saltz, who formed the relationship for Peter Gabriel and "Africa Calling" with ABC News Now.