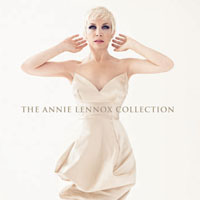 By Nick Levine, Music Editor
,
digital spy
Released on Monday, March 2 2009
Member of the British rock aristocracy covers decade-old indie anthem for
'Best Of'
comp – sounds pretty heinous, right? Imagine
Sting
taking on
'Last Nite'
or
Peter Gabriel
having a crack at
'Pumping On Your Stereo'.
But against the odds,
Annie Lennox
's cover of
'Shining Light'
– an
Ivor Novello
winner for Ash back in 2001, lest we forget – is the best thing she's done in years.
This is largely because it's filled with something
Lennox
's own songs have been missing lately – joy. Here she sounds positively radiant, wrapping her still magnificent voice around Tim Wheeler's tender, vaguely spiritual lyrics. The result, flanked by typically gorgeous
Lennox
harmonies, is really quite life-affirming. Hmm... maybe Sting should think about that Strokes cover after all?