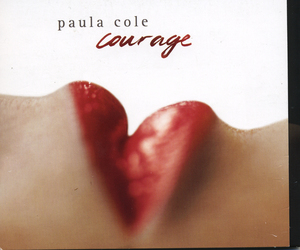 New album is her first offering in 7 years

Paula Cole
has a rich, resonant voice that seeps inside you, lending a feeling of warmth, intimacy and strength. She's also gifted with a finely tuned, grown-up compositional skill, creating anthemic pop and breezy jazz-tinged songs that likewise express our innermost feelings of romantic longing, disillusionment, resilience and triumph.
That's where
Cole
took us in the 1990s with her hits
"Where Have All the Cowboys Gone"
and
"I Don't Want to Wait"
(the theme from
"Dawson's Creek"
). And it's how she'll be bonding with listeners anew with
"Courage,"
(Decca, A), the artist's first album in seven years.
Somewhat autobiographical, this album fills in the gaps of
Cole
's seven-year absence from the
"hamster wheel"
of the music industry. During the period she faced up to career rejection, gave birth to a daughter, broke up with the girl's father and delved deeply into meditation.
There's more than a hint of philosophical/spiritual awakening in object lessons like
"Lovelight,"
which is evocative of her early collaborations with
Peter Gabriel
.
Also telling the tale quite well, are the bossa-nova-flavored
"Hard to Be Soft"
and the pop-rocking
"14,"
which delves into the concerns of a woman conditioned to repress her emotions. But there's light at the end of the tunnel with songs like the reggae-tuned
"Safe in Your Arms"
and Cole's take-charge
"I Wanna Kiss You.