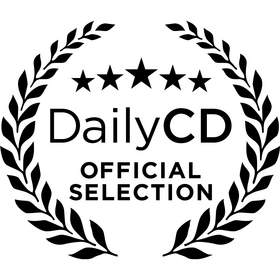 DailyCD (
www.DailyCD.com
), the free e-newsletter that features the world's best albums, has created the DailyCD Official Selection to bestow on the albums selected for the newsletter and Web site. The musicologists and journalists who write the reviews on DailyCD choose only one album a day from the thousands that are released weekly and those released in past decades. More than 60,000 albums were released in 2005 alone, according to Neilson SoundScan. So, when the DailyCD Official Selection is granted, enormous musical value is placed upon that title.
"
We created the DailyCD Official Selection to give consumers confidence in making their music purchases,
" said
Scott Blum
, co-founder and CEO of DailyCD.
"Our goal is to help people identify the greatest albums among a sea of records, similar to the way the Sundance Film Festival helps guide people to great films."
The albums that receive the DailyCD Official Selection are chosen for their quality and individuality. They have ranged from
Herbie Hancock
's classic
"Inventions and Dimensions"
(1963) to
Thin Lizzy
's
"Jailbreak"
(1976) to
"The Rain"
(2003) by lesser-known artist
Ghazal
, which experienced a rankings jump on Amazon.com, going from 9,333 to 351 the day the album was featured on DailyCD. This type of sales spike is common for albums featured on DailyCD, whether they are by known or obscure artists.
The main goal of the DailyCD Official Selection is to recognize great albums and give often overlooked artists the accolades they deserve. The resulting jump in sales simply reflects the coming together of the artist and the consumer, according to
Blum
.
"We select albums that are excellent and that people will enjoy listening to even if they are not well-versed in all genres of music,"
said
Blum
. DailyCD covers indie rock, jazz, world, soul, folk, singer-songwriter, blues, rock, instrumental and several other types of music.
Blum
is a pioneer in the Interactive music industry and founded
iMusic
, one of the first music Web sites ever. He is a record producer who produced
Peter Gabriel
's award-winning CD-ROM,
"Eve,"
and he has worked with many chart-topping bands, including
Soundgarden
and
Smashing Pumpkins
. DailyCD's influence continues to gain momentum and is expected to reach a subscriber base well into the millions by 2008.
For a free subscription to DailyCD or for more information, visit
www.DailyCD.com.