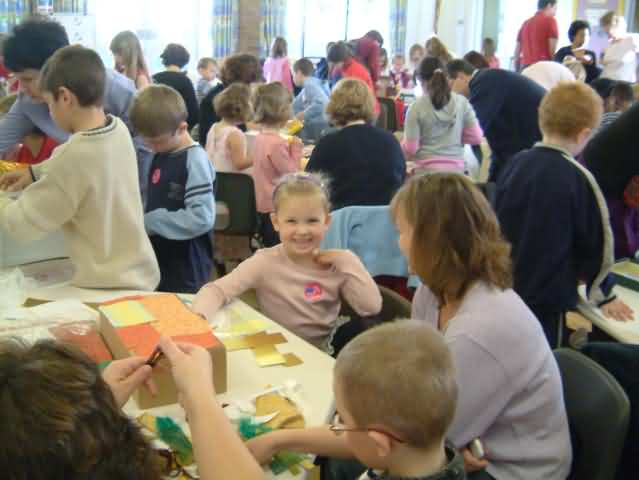 The workshops that make the
WOMAD
festival the firm favourite of families begin at lunchtime today with a Mancala making session in The Little Big Top at 12.30pm. Organised by Wiltshire-based organisation
The Learning Tree Workshop
parents and children will be able to make their own version of the ancient game played with counters and pits to take home with them. Learning Tree is a family project, which organises hands-on activities for families ranging from arts and crafts to science and technology. The project was started seven years ago by
Sue Smith
, from Chippenham.
As a psychology student studying with the Open University and a mother of three primary aged school children, she wanted to share with others what she and her family were discovering about learning while playing at home. With the support of the children and staff at
St. Peter's School, Chippenham
, she was able to share these ideas through a workshop and assembly on learning to learn and the project was born.
Mrs Smith
said:
"This year at

WOMAD

we are running family arts workshops based upon world games and stories. The workshop will offer families the opportunity to make either the game

Mancala

or a fold-away miniature theatre to recreate stories from around the world.
Mancala is an ancient game played with counters and a series of pits. The rules are simple to understand and yet like all good games can be played at many levels to suit all ages and levels of skill. In the workshop we will construct our own mancala game for families to take away and enjoy.
Mancala variations are played all over Africa. They are found throughout the Caribbean and on the East Coast of South America having emigrated with slaves during the colonial expansion era.
The Miniature Theatre workshop involves building your own fold-away stage together with scenery and characters to bring to life a story of your choosing.
The art of story telling is universal and yet it is a pastime often forgotten in our hectic lifestyles. The miniature theatre beloved by Victorians is an ideal way to re-create our favourite stories from around the world or closer to home."
The workshops are designed for family participation and each activity is designed to get children and adults working as a team.
The Learning Tree workshop
leaders support families by working alongside them. See
www.learning-tree.org.uk
for more information.